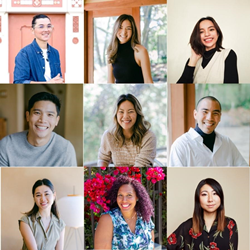 Willowmar Real Estate Partners with Side to Enable More Clients to Take Big Action
No transaction is ever a one-time deal – we pride ourselves on serving our customers and communities for the long term.

SAN FRANCISCO (PRWEB)
May 24, 2022
Willowmar Real Estate today announced its partnership with Side, the leading real estate technology company that partners exclusively with high-performing independent agents, teams and brokers to transform them into market-leading brands and businesses. The collaboration will ensure that Willowmar Real Estate, a company that provides concierge services and empowers clients to make the most informed decisions, is powered by the most advanced platform in the industry.
Willowmar Real Estate was founded by Connie Chung, Cliff Tsang and Kenny Gong. With a team of renowned professionals, Willowmar is consistently ranked among the most productive Realtors® teams in the Bay Area. Over the years, they have worked diligently to ensure clients achieve their real estate goals while feeling holistically empowered and supported along the way. Their clients' trust and referrals have helped the Willowmar team facilitate over $300 million in real estate transactions. Notably, 90% of their business is powered by word of mouth referrals.
"Willowmar is a word we came up with to evoke the cool, feel-good vibes our clients and colleagues feel when working with us," Chung said. "It's a testament to the way we treat people and our collaborative, approachable approach."
The Willowmar Real Estate team leverages its industry expertise and reputation to create opportunities for buyers, sellers and investors in the San Francisco Bay Area, with a particular focus on San Francisco, Oakland and Berkeley. They also recently expanded into the Los Angeles San Gabriel Valley market. In addition to expert real estate professionals, the team has an invaluable network of vendors including contractors, designers, legal professionals, Partner® Realtors in other markets across the country and countless other trusted professionals.
"At Willowmar, we organize, connect and collaborate to maximize opportunities for our customers," said Tsang. "No transaction is ever a one-time deal – we pride ourselves on serving our customers and our communities for the long term."
The partnership with Side will allow Willowmar Real Estate to stay at the forefront of developments in the real estate market while continuing to provide premium services to its clients. Side works behind the scenes, supporting Willowmar with a one-of-a-kind brokerage platform that includes proprietary technology, deal management, brand and marketing services, public relations, legal assistance, lead generation , supplier management, infrastructure solutions, etc. Additionally, Willowmar will join an exclusive group of Side partners, tapping into an extensive network coast to coast.
Gong said: "This next phase in Willowmar's story allows us to have an even greater impact on the lives of the people we serve – our customers who have become friends and family – and on the team. of real estate professionals that we have brought together to make it all happen."
About Willowmar Real Estate
The Willowmar team carries the compass of guides, the soul of advisors, the hat of project managers and the heart of advocates. Alongside its clients every step of the way, Willowmar Real Estate is committed to creating a real estate company that holistically guides, advocates and cares for its clients and team members. The Willowmar team provides customers with innovative solutions and Bay Area market expertise, helping them transform their lives. Willowmar Real Estate helps people make important choices. For more information, visit http://www.willowmar.com.
About the side
Side is a behind-the-scenes brokerage platform that partners exclusively with the most successful independent agents, teams, and brokers to create and grow their own boutique brands without the cost, time, or risk of running a broker. Side's proprietary technology platform and best-in-class support solutions enable its agent partners to be more productive, grow their business, and focus on serving their customers. Side is headquartered in San Francisco. For more information, visit http://www.sideinc.com.
Share the article on social networks or by e-mail: