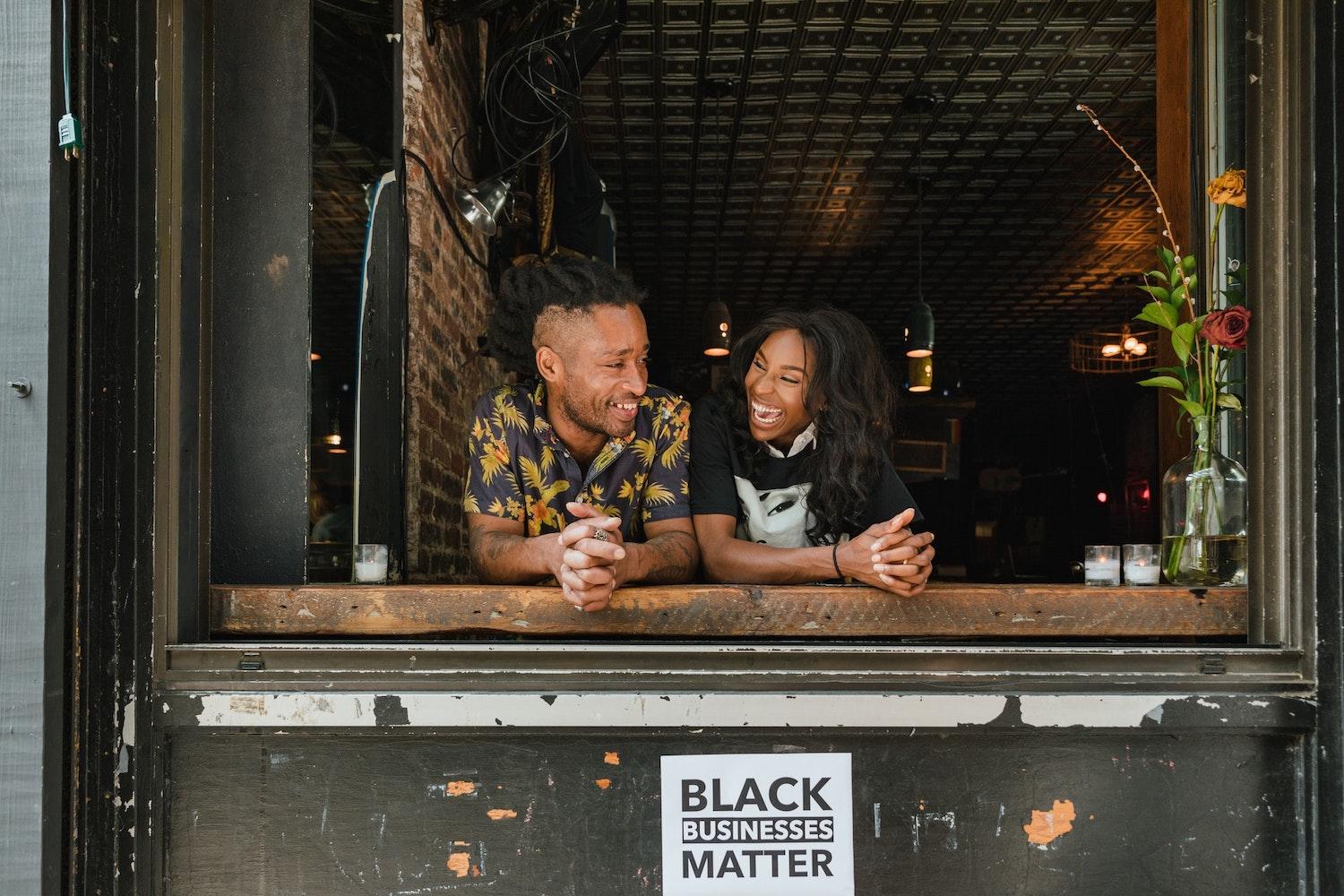 Mastercard promises new support for black women entrepreneurs
Before the pandemic, more black women entrepreneurs were starting their own businesses than any other group in the United States. Now they are leading the charge toward recovery, helping to push Black business ownership rates to 30% above pre-COVID levels.
The problem is this: that marked success doesn't always translate into dollars and cents. Although venture capital funding for black women entrepreneurs hit a five-year high in 2021, it still accounted for less than 1% of total venture capital funding sent to US startups. Black-owned businesses are also twice as likely to be denied small business loans compared to those run by white founders, and these systems of racial bias and discrimination have even extended to black-owned small businesses. Black people seeking pandemic relief.
In short, while a growing number of businesses have pledged to support Black communities, including Black-owned businesses, these efforts are not materializing fast enough for Black women entrepreneurs. To say there is a lot of work to do is an understatement.
Black women entrepreneurs are still excluded from funding – and the needle isn't moving fast enough
Startups founded by black women received 0.34% of total venture capital spent in the United States in the first half of last year, according to research by Crunchbase. That may seem inexcusably low – and it is – but believe it or not, it's a modest improvement over years past. From 2012 to 2014, for example, black women entrepreneurs received just 0.20% of all venture capital deals, according to DigitalUndivided's Project Diane.
This progress is still far too slow, but a new effort by Mastercard could give black women entrepreneurs across the country a boost. In a move announced earlier this month, the financial services giant is expanding its partnership with Fearless Fund, a venture capital firm "built by women of color for women of color," in an offering wider aimed at supporting black women-owned businesses in the us
The financial giant first partnered with Fearless Fund last year as part of the Strivers initiative, billed as a consumer-facing platform to increase "the visibility of black female business owners overcoming obstacles to maintain and grow their business, as role models for the community and future generations." The initiative included a grants program in partnership with Fearless Fund, as well as a multi-city road show aimed at raising the profile of Black women-owned businesses in communities across the country.
The second annual Fearless Strivers grant competition will go even further by awarding Black women entrepreneurs across the United States with $10,000 grants, digital tools and mentorship to help them create, protect and support their small businesses. The grants will be disbursed by Fearless Fund, with funding from Mastercard, and the two groups will work together to mentor and support the winning founders.
"We are thrilled to continue Fearless Fund's partnership with Mastercard and to host the Fearless Strivers grant competition for a second year," said Arian Simone, co-founder and general partner of Fearless Fund, in a statement. to be one of the fastest growing economic forces, and Mastercard's commitment to helping us create a fairer playing field for these women is exactly the kind of support needed to ensure their success.
Access to resources is as crucial as money
While 76% of people think skilled mentors are essential to advancing their careers, only 37% have one. In particular, black entrepreneurs are less likely than their white peers to have access to mentoring networks that could help them build their business.
"It's not necessarily about the money," said Kathryn Finney, founder of DigitalUndivided, which provides biennial data on Black and Latina women entrepreneurs through Project Diane. When TriplePundit sat down with Finney in 2018, she explained what these founders needed to be successful. "[VCs and funders] also have to open up their networks," she told us. "They have to mentor and make sure the founders are connected to the right people."
It looks a lot like this latest move from Mastercard – and others like it. Mastercard's effort includes the new Strivers Mentor Collective, made up of subject matter experts, celebrity entrepreneurs and Mastercard Ambassadors who have lived through the ups and downs of entrepreneurship firsthand. The collective includes heavyweights like Fearless Fund's Simone, Blavity Founder and CEO Morgan DeBaun, James Beard Award-winning chef JJ Johnson and Los Angeles Dodgers manager Dave Roberts, plus Mastercard experts who signed up to share their experience and raise a new generation of black women entrepreneurs.
"Small business owners are bound by the entrepreneurial journey we face. It's often an uphill battle," said James Beard Award-winning chef Marcus Samuelsson of Red Rooster Harlem, who will also mentor entrepreneurs through through the collective. "Black-owned restaurants and businesses, in particular, have been disproportionately affected by the pandemic. Now is the time to rebuild and grow."
American Express' 100 percent program also focuses on mentorship and business networking, providing 100 black women entrepreneurs with 100 days of access to resources in addition to financial support. Another funding and mentoring program recently launched by The BOSS Network and software company Sage Group includes a series of resources as well as cash grants. The BOSS Network, which stands for "bringing out successful sisters," was founded in 2009 and has since become one of the top online networks for professional and entrepreneurial women to support each other. The grant program with Sage includes mentorship through the online community, as well as other resources such as free Sage Business Cloud accounting software, as well as cash.
This "yes, and…" approach to capital and mentorship is what Black women entrepreneurs say they need. "It's not about logging in to save me," Caroline Wanga, CEO of Essence Communications, told Fortune recently. " We understood. We've been doing this for a while. The reality is that there are a few doors you have the key to – and what you want to do is unlock them."
The Mastercard competition will reward one national winner per month for the remainder of the year. City-specific grant opportunities for black women small business owners will also be "launching shortly" in select cities, including Atlanta, Los Angeles and New York, the company said.
Image credit: RODNAE Productions/Pexels