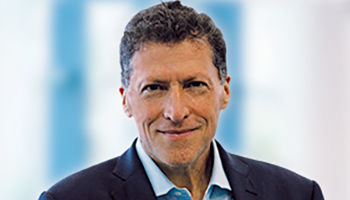 How to use publicly available data to know what customers will want tomorrow : Travel Weekly
LUGANO, Switzerland — What is your reaction when you learn that 15% of the world's population — 1.22 billion people — can now afford to travel abroad and that in 2050, 25% of population — 2.44 billion — will have this ability?
Does it make you feel lucky to be in a growing industry? Or, given the current state of overcrowding in some destinations today, aren't you so sure that traveling will be the pleasure it once was?
I interviewed Edmund Morris, Founder and CEO of Equator Analytics, on stage at the Adventure Travel Trade Association's World Travel Summit, held here earlier this week, and left the stage without too much know how to answer the question.
But warned is warned. The future always seems clouded by fog, so once a compelling data-based case can be made for what we will be facing, informed planning can begin.
Morris' business is an unusual research business. It does not conduct surveys or focus groups, but rather consults and analyzes publicly available data to advise businesses.
For example, it can confidently say that there were more Airbnbs in Porto, Portugal last summer than there were in the summer of 2019. In fact, it can even plot the locations vacation rentals over the two years without contacting Airbnb. or anyone in Porto.
All his team had to do was look at user reviews and include in the 2022 count those with recent comments and weed out those who had been inactive for three years.
Not rocket science but smart.
He will look at Google Street View photos of the entrance to Barcelona's Sagrada Familia in May 2012 and May 2022 to assess the increase in traffic to this site. (There are more people this year by a triple-digit factor.)
He likely has Gapminder, an independent nonprofit that uses data to correct global misconceptions, bookmarked on his phone. Heatmaps — websites and apps that show where people congregate for various activities — are an essential tool in his toolbox.
You might be wondering: if all this information is publicly available, what value does it add for its customers? Aggregating easily accessible data seems like a relatively low-level task. Is what he does creative?
I would say so, and offer this parallel example: Comedian Ricky Gervais has a routine where he dissects the Humpty Dumpty nursery rhyme. "All the king's horses and all the king's men couldn't put Humpty back together," recites Gervais, before observing: Should that be a surprise? Is there an animal on Earth less qualified to reassemble an egg than a horse?
A friend of mine who is a comedian marveled. "That joke was there for all of us. But he saw it."
When it comes to travel information, it's often Morris who sees it.
The value he believes he adds is not just collecting relevant data, but putting it together to create stories and predictions that guide action.
He refined his methodology while working for the United States Agency for International Development in Jordan, building models to measure the impact of adventure travel and its potential to create jobs and support local economic growth in cities. and villages that generally do not see tourists.
Using data primarily from online sources, combined with publicly available information that had been collected by Jordan's ministries of tourism and trade, he worked with the tourism board to justify further investment in what was then the nascent Jordan Trail, a 400-mile hiking route. which touches the best-known sites in the country (Petra, for example) but also brings visitors to social enterprises that directly benefit local businesses.
Today, overtourism is only a problem in a minority of destinations. Most regions want more tourists, not fewer. But looking ahead to the day when 25% of the world's (growing) population can afford to travel, I asked what advice he might offer to the marketers/destination managers who fill my inbox today with press releases on the increase in the number of arrivals.
"I would love to see tourism boards use data to engage a generation that cares more about sustainability than numbers of arrivals," he replied. "Caring only about the cost of a trip may be true for travelers today, but it won't be true 10 years from now. Destinations will have to talk about sustainability. And there's a huge opportunity for those who come first."
He cited New Zealand, Norway and Tasmania as three destinations that already realize this and have impressive campaigns in place to position themselves with more sustainability-conscious travellers.
Morris promotes the use of data to tell stories. I don't think when he says that he's necessarily encouraging marketers to overtly include data in promotions, but rather to look at what the data tells us is coming. If we can see beyond the horizon and into corners, we can go beyond the storytelling of our present. We can begin to write the narrative of our future.