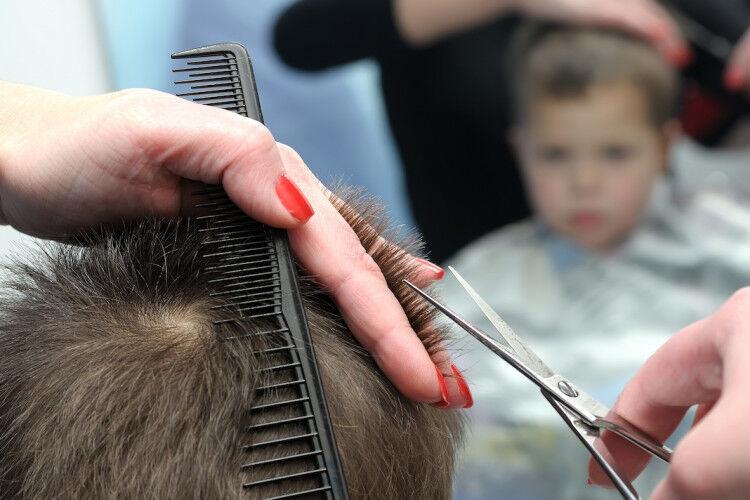 FUNCTIONALITY: To be a "maker of the day" in cosmetology for customers in their best and worst times | Entertainment
By Rebecca Jones, special at the News-Times
CARTERET COUNTY – Sometimes a career path is not a path at all. Rather, it is a winding and winding path, with good luck and vigorous work. It's a balance between the things we try to make happen and the things that happen to us.
Jessica Grigsby has definitely changed direction in her career path. While in the military, she was stationed at Fort Polk, Louisiana. She had three roommates who loved to do their hair.
"Louisiana was too hot and had too many bugs, so we combed our hair when we weren't working," Grigsby said. "So when I was given the opportunity to change my career, I chose cosmetology. "
When she was younger it was all about making money. Over the years it has grown into a passion for people and relationships. She asked an instructor named Amy Oyer to tell her early on that they weren't hairdressers, that they were "day makers." She has always loved that phrase when she says it to every customer, and many call her their "day maker". At the start of her career, she thought she touched the lives of her clients. But she realized at the Shades of Color Hair and Nail Salon in Cape Carteret where she works that her clients touch her even more.
"We can be some of the best times of our clients' lives and share some of their worst moments," said Grigsby. "So over the years I have had the pleasure of making countless people day. I have come to realize that beauty is a basic human right. I have had a lot of clients that I loved who were disabled and unable to come to the salon. So I had to help. I retired from the living room one day a week to help the trapped.
"Once I started this, several people contacted children who were not comfortable in a hairdressing salon."
Grigsby's neighbor's granddaughter was severely disabled and needed a haircut, so that's where it all started. But that didn't stop with the children confined to the house. She began to find so many children with so many different needs. Sensory issues cannot really be categorized. Anyone can fight sensory overload. It's more common with autism, ADHD, OCD, PTSD, developmental delay, and neurodivergents. Even exceptional, high-level children can be triggered. Many children are struggling with new environments and changing routines. There are many factors that trigger these children, such as certain sounds, smells, and sights.
"I just saw a need and hope to help," Grigsby said. "This is the best part of it. Families of exceptional children are so grateful. It's the little things we take for granted that can be a struggle for these families. So, to see the appreciation of simple service and personal conversation, the long hours are worth it.
"It's not a free service. It's at no additional cost, and we offer reasonable prices. When making an appointment, we will have an in-depth consultation in order to know how to best serve each client.