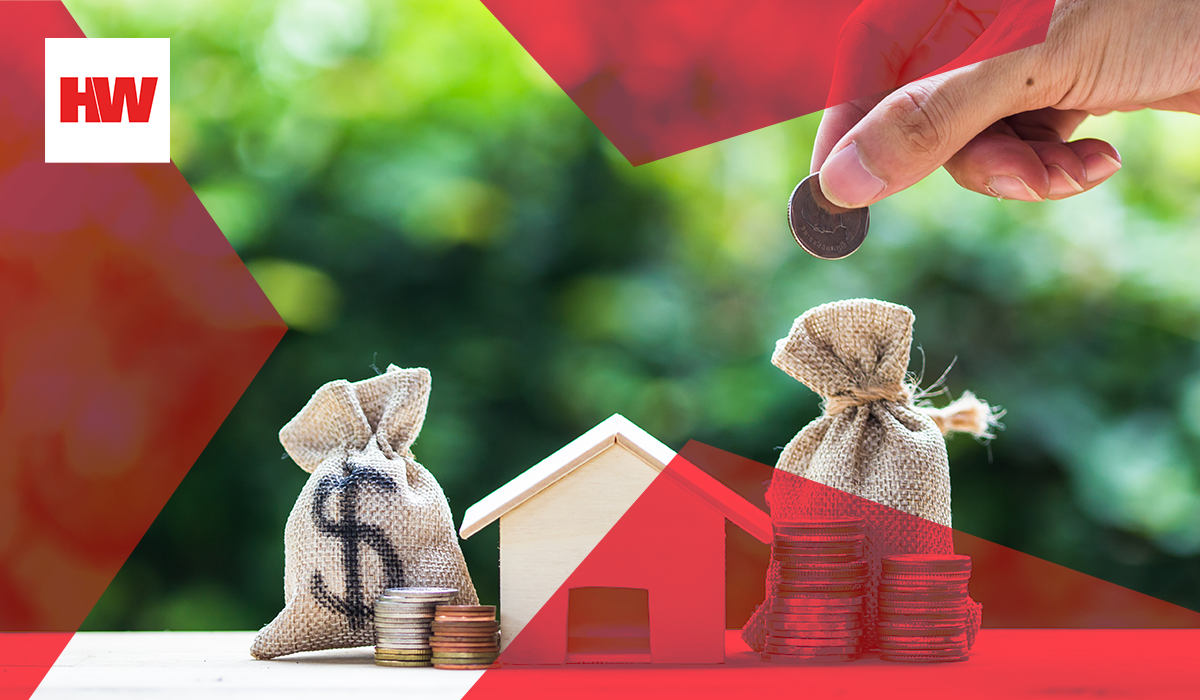 Fractional home equity lender Point raises $115 million
Fintech and Fractional Home Equity Lender Indicate raised an additional $115 million through a Series C fundraising round led by a venture capital firm West Cape.
The capital will be used to accelerate Point's growth in the $25 trillion real estate market, according to company co-founder and CEO Eddie Lim. Point, based in Palo Alto, Calif., plans to use the funding to expand its product line as well as its market footprint – from 16 existing states and the District of Columbia to 28 markets over the next year.
Point has raised around $54 million in venture capital in three previous funding rounds, according to business news platform Crunchbase. The venture capital investment is in addition to $1 billion in separate capital commitments from investors Point has lined up to help fund what it calls Home Equity Investment Deeds (HEI ).
"We expect this additional capital to accelerate our growth as we help cash-strapped homeowners and buyers establish financial stability and realize their financial dreams," Lim said.
Point's HEI contracts – which have 10- or 30-year maturities, the latter being standard since early 2020 – deal with many variables in a complex and nuanced housing market. The general premise, however, is that Point provides the owner with a cash advance in exchange for a contract providing the business with a slice of the owner's equity. This share is generally around 10%.
In addition, Point obtains a reduction – up to a predefined ceiling – in the future appreciation of the house after making a downward adjustment of 15% to 20% of the market value of the house at the time of the signing of the HEI contract to reflect its risk. Point also shares some of the downside risk with the homeowner if the price of the home drops.
Homeowners, in turn, can cash out some of the equity in their home with no payments due until the contract matures. There are no prepayment penalties, and the gain is realized through a home sale, refinance, or after the HEI contract has otherwise been redeemed by the homeowner.
Existing investors also participated in Point's latest Series C funding round Andreessen Horowitz, Ribbit Capital, redwood trust, Atalaya Capital Management and DAG Ventures — with new investors Management of the deer park path, The Palisades Group and Alpaca VC.
Last year, the investor Redwood and Point, the latter founded in 2014, carried out an unprecedented securitization backed by HEI contracts. The private label securities (PLS) transaction, which closed in late September 2021, involved the issuance of $146 million of securities through a conduit dubbed Point Securitization Trust 2021-1.
The unrated PLS offering was structured in two tiers – with $120 million of unrated Tier A-1 senior notes and approximately $26 million of unrated Tier A-2 securities. Bo Stern, head of portfolio strategy and risk for Redwood, previously said that security holders receive a monthly coupon on cash flows generated from HEI contract payments.
Earlier this year, a San Francisco-based fintech company Unison completed a $443 million private label offering backed by fractional ownership assets – in which investors and owners share both the ups and downs of a property's value over time. Similar to Point, Unison, through its fintech platform, offers homeowners the ability to tap into their home's equity without taking out a loan – through Unison's equity-shared product called a Residential Equity Deal ( REA).
Another company at the forefront of the fractional stock market is Vesta Equity, which offers a platform for real estate investments using blockchain and tokenization, with tokens, or NFTs, backed by verified real estate. Transactions are made in stablecoins which can be converted into US dollars or another government-backed currency known as fiat.
Vesta, like Point and Unison, allows owners to sell a percentage of their capital – in Vesta's case, funded by stable investors. In exchange, owners can use the funds as they see fit while retaining all rights to their property. When the house is sold, the percentage of equity acquired by the investors is paid to them via Vesta Equity.
"Most Americans have the majority of their wealth tied up in their homes, which limits their ability to cover unexpected expenses or diversify their wealth," said Laurence Tosi, founder and managing partner of WestCap. "Point has created… [a] solution that allows homeowners to use the equity in their home to eliminate debt, overcome periods of financial hardship and unlock new opportunities for wealth without taking the risk of traditional term loans.