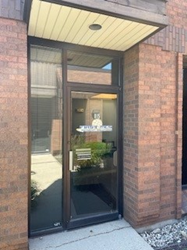 First MCS expands its office to better serve its customers

CHICAGO (PRWEB)
July 26, 2022
First MCS is a merchant services provider in the Chicago, Illinois area that provides comprehensive merchant services, including payment processing for all types of B2B and B2C businesses. Although they are based in St. Charles, Illinois, they can provide merchant services to businesses nationwide. Recently, First MCS expanded its office space, allowing it to better serve its customers.
First MCS did not change address with the expansion, but instead added 2,500 square feet of space to its current location. The new office addition creates more workspace for employees, allowing them to serve their customers more efficiently. First MCS has customers across the United States and the expansion gives them the ability to continue to provide exceptional customer service and support.
The ability to process payments efficiently and manage finances is crucial to the success of a business. First MCS is a one-stop payment processing solution provider that helps businesses process payments, including credit cards and checks, point-of-sale (POS) systems, terminals and equipment, as well as wireless and mobile systems. Each merchant account is tailored to the specific needs of their customers and accounts are fully activated within 24 hours.
While most businesses can easily open merchant accounts, some businesses have a much harder time finding a merchant service provider. Hard to place, also known as high risk, businesses may not find a merchant service provider as easily due to various factors such as their industry, high chargeback and return rates, methods payment and high average transaction amounts. First MCS is ready to work with hard-to-place merchant account businesses to provide the merchant services and payment processing these businesses need.
First MCS works with many types of businesses nationwide to provide comprehensive merchant services. The new addition to their office space gives them the ability to better serve their customers with their merchant accounts.
About FirstMCS:
First MCS is a merchant services provider for B2B and B2C businesses that provides secure and efficient payment processing. It is a one-stop merchant service that offers payment processing for credit cards and checks, point-of-sale (POS) systems, terminals and equipment, and wireless systems. and mobile. They can also help businesses set up gift card and loyalty programs to help them grow and retain their customer base. The merchant services provided by First MCS will help businesses better manage their cash flow, protect customer information and grow their business.
Visit https://www.firstmcs.com/ or call First MCS at (866) 673-3099 for more information.
Share the article on social networks or by e-mail: