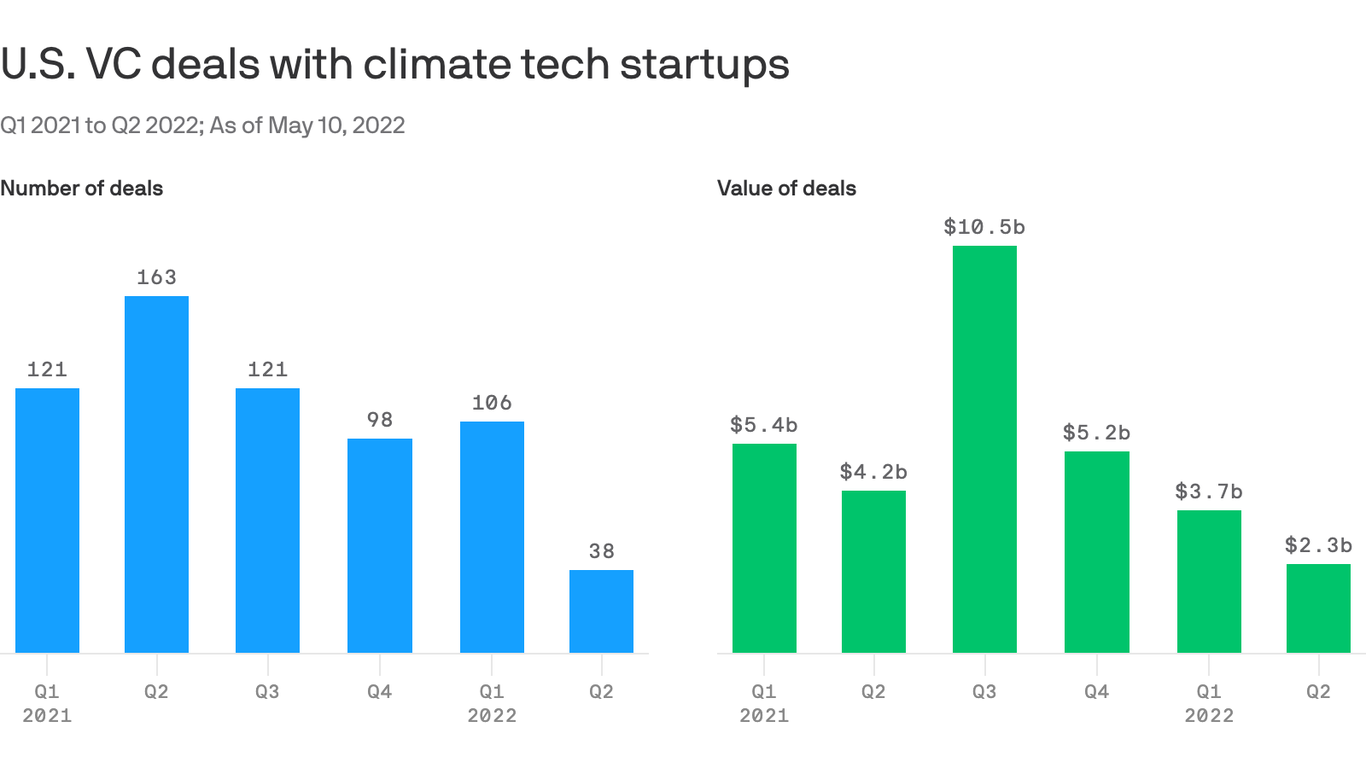 Climate startups on track for fewer deals in Q2
Climate tech startups posted record fundraising totals in 2021, but 2022 is increasingly unlikely to match it in number of deals or total amount raised.
Why is it important: Winter could be coming for private climate tech companies, with investors prioritizing profitability and burnout rates over growth and development.
By the numbers: About halfway through the second quarter, the industry is on track to narrowly exceed the amount raised year-over-year, albeit through far fewer deals than in 2021.
The second quarter of 2021 saw a record number of deals, with 163 closed between April and June across all venture capital stages.
Through May 10, climate tech startups closed just 38 venture capital deals, putting the industry on track to close around 76 deals if the current pace continues.
It would be the lowest number of deals closed since the second quarter of 2020 – when the pandemic rocked private and public markets – which saw just 64 deals closed, according to data from PitchBook. provided exclusively to Axios.
Yes, but: The amount of transactions is holding steady, indicating that ongoing transactions are larger than last year.
If the quarter's pace continues, the industry will lock in $4.6 billion in venture capital before the end of June.
That's up from the first quarter, which brought in $3.7 billion, and more than the second quarter of 2021, which peaked at $4.2 billion.
The plot: Last summer's downturn never materialized as founders increasingly took advantage of cheap and plentiful venture capital.
That may not be the case this year amid pressure to conserve resources from both the founders and investors side.