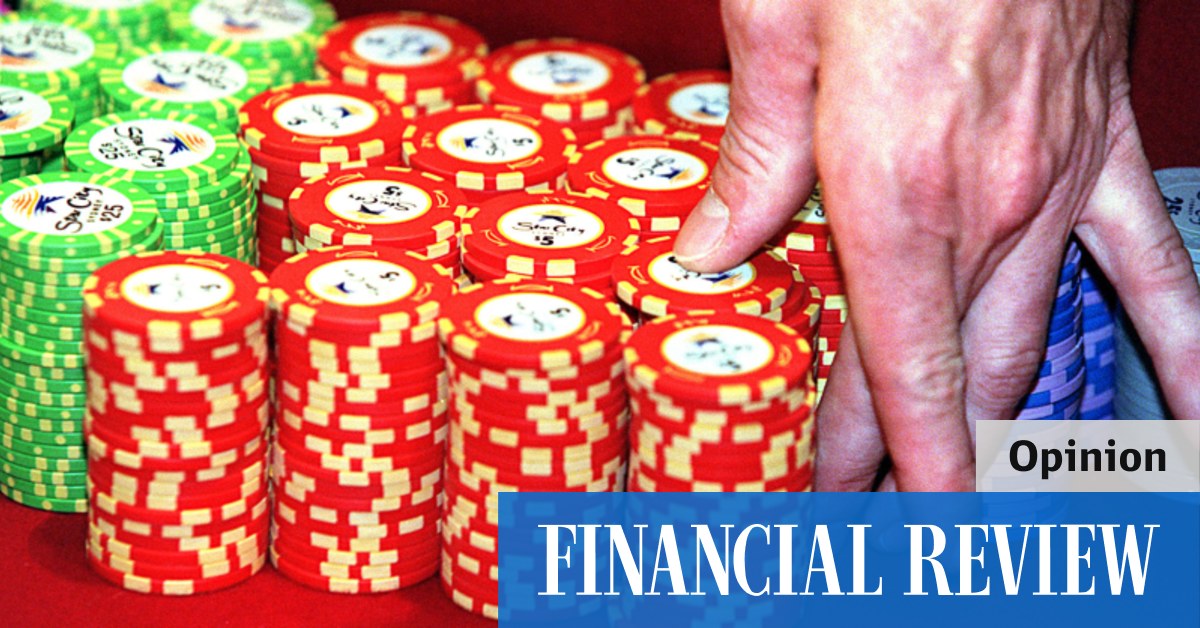 Casino shareholders should lose on dirty money bets
Casino licenses are hugely valuable – Crown paid Victoria $100m just to extend its licenses – and the monopoly or near-monopoly underpins their market value. Yet there is no regulatory cliff where the license will be quickly revoked for non-compliance. If not in these cases, when could a casino license possibly be canceled for violating its terms? Star's stock price even rose after the Bell report came out assuming its damning conclusion wouldn't jeopardize the company's casino license. Analysts kept neutral or buy ratings unchanged.
Although Star was deemed unfit to run a casino, it is effectively Star who will now fix himself under Philip Crawford as head of the revamped NSW Independent Casino Commission. James Packer was forced out of Crown as a condition of retaining the license, but he and other shareholders later cashed in handsomely on the private equity sale.
Some argue that the jobs of casino workers, and perhaps the tax revenue generated by casinos, are too important to risk tearing up an operator's license. It's a furphy. Other casino operators – such as global private equity group Blackstone which is currently taking over Crown Resorts and its license – could step in and keep gambling and jobs going. Shareholders of the offending casino operator would suffer the loss of a license and any other fines imposed. But shareholders in an industry as heavily regulated as casinos would have to bear some of the risk that their agents — board members and senior executives — violate their license requirements.