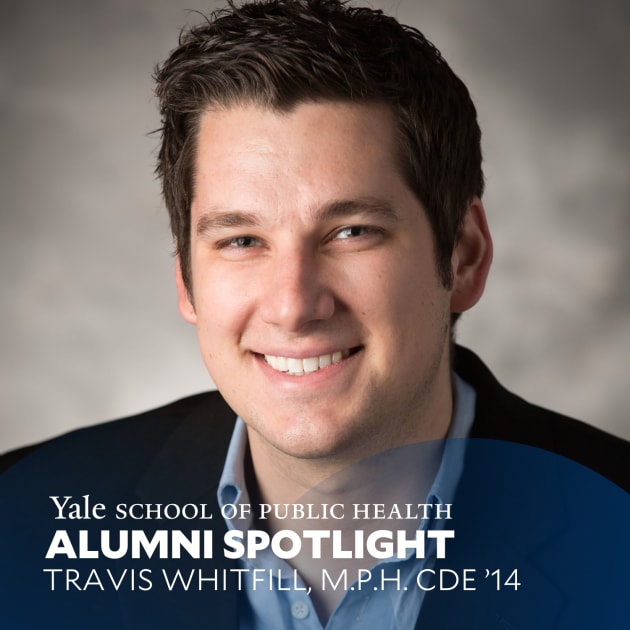 At the forefront of medical innovation
Describe your current job and why you find it rewarding. What is the most difficult?
TW: My main job is venture capital, where I invest in biotechnology companies as a partner of Bios Partners, a venture capital firm focused on life sciences. We examine emerging biotechnology companies that have the potential to disrupt current disease areas by developing new life-changing options for various diseases. We have invested in oncology, Alzheimer's disease research, ophthalmology and other areas. I sit on the board of directors of several of our companies, including two in oncology. I am also the co-founder of a few companies, including Azitra inc., a clinical-stage medical dermatology company that I co-founded in 2014 while at Yale. We develop biotherapeutic products for skin diseases. I find all of this rewarding, especially when we treat patients and provide relief and improvements in their quality of life. It's gratifying to help people in this way. I also like seeing emerging technologies and being at the forefront of medical innovation. Finally, I am an academic working in a non-tenured faculty position at Yale. As an Associate Researcher, I study health systems and health policy with an emphasis on pediatric emergency medicine. I am a board member of two non-profit organizations dedicated to pediatric research and education. I am also working on a doctorate. in Health Economics and Policy from University College London, with an interest in the intersection of finance and innovation in biopharma. The hardest part is balancing everything!
How did your training at the Yale School of Public Health (YSPH) prepare you for your current public health job?

TW: I often tell people that my decision to go to YSPH is probably the best decision of my career. So many aspects of my training at YSPH have been extremely valuable to my current work in the biopharmaceutical field. For example, I learned the basics of regulatory affairs, data analysis, and clinical trial design and interpretation. All of this has helped me build an incredibly strong and deep foundation that has allowed me to think critically and have the knowledge base I need to assess promising new biopharmaceutical companies and the pharmaceutical system in its entirety. together. I also worked in a laboratory and did research on human genetics and basic science. Finally, my graduate studies in cancer pharmacology and biology gave me a fundamental knowledge base for the analysis of preclinical data.
What was a memorable experience for you at YSPH?

TW: The most significant experience for me was starting a biotech company (Azitra) with my co-founder, Azim Muniviar, who was then a medical student at Yale. I learned so much from this experience. I first worked in the lab, but slowly got funds and grants to expand the business. Today, we have raised over $ 40 million in funding and are on the cusp of our first clinical trial in patients with a rare but serious disease called Netherton syndrome.
What advice can you share with current and future public health students?

TW: First of all, don't be afraid to branch out and take other courses! All other Yale schools are accessible to YSPH students. One of my best courses was my health law course at Yale Law School. It gave me a good understanding of the American healthcare system. I also took courses in pharmacology, genetics and other subjects to add diversity to my education at YSPH. Second, don't be afraid to ask other Yale professors for opportunities and advice. I spoke to dozens of professors during the founding of my biotech startup, Azitra. I also did a project in the laboratory of a Nobel laureate, Tom steitz, just by reaching out and asking. Most professors warmly welcome cold calls from students. Third, take advantage of teaching opportunities on campus. I have been a lecturer for a number of undergraduate courses like biochemistry and cell biology – a great (and lucrative!) Experience.
How has the COVID-19 pandemic affected your work and caused significant changes in the way you conduct your work in the future?

TW: Although the pandemic is terrible and affects so many people, it has been very positive for us. Meetings with investors or companies etc. are now much easier compared to Zoom, requiring much less time and being significantly more efficient. Our team also communicated more easily by integrating frequent calls and Slack. In the past year, we were able to close a $ 150 million fund. I also developed a social media presence (@twhitfill) and used my epidemiology training at YSPH to (try to) tackle misinformation about COVID-19.
Learn more about Travis Whitfill
Travis Whitfill graduated from YSPH in 2014 and is a serial biotechnology entrepreneur and investor. His training began in biochemistry and molecular biology at MD Anderson Cancer Center and Duke University before joining YSPH in 2012. He is currently a partner at Bios Partners, a venture capital firm focused on life sciences. life in Texas with over $ 300 million. in assets under management. He sits on the boards of five holding companies, including IN8bio (NASDAQ: INAB), a public company, and Azitra Inc., SIRPant Inc., Immusoft Corporation and 410 Medical, Inc. He is the co-founder of several startups. , including Azitra, Inc., which is a clinical stage medical dermatology company. His background in entrepreneurship and business and was recognized as 30 Under 30 by Forbes in 2018. He is also a Senior Analyst at Bios Research, who brings his experience in public procurement and drug development to support investments in capital risk. Dr Whitfill is also an academic researcher and also holds a faculty position at Yale in the departments of emergency medicine and pediatrics as an associate researcher. In connection with this work, he sits on the board of directors of several international research networks, including the International Pediatric Simulation Society (IPSS) and the International Network for Simulation-based Pediatric Innovation, Research and Education (INSPIRE), and is the treasurer of both organizations. Mr. Whitfill has been the principal investigator (PI) or co-PI of over $ 18 million in federal grants / contracts, holds nearly a dozen patents, and has co-authored over 50 publications and book chapters. Mr. Whitfill is a graduate of the Yale School of Public Health (MPH) and Dallas Baptist University (BS) and is working towards a doctorate. in Health Policy from University College London.