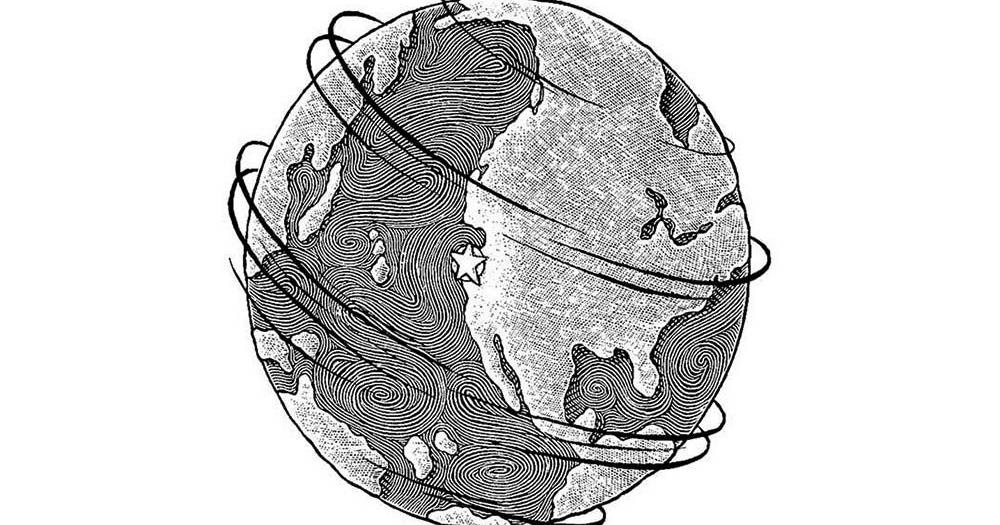 As the West burns, insurance companies are failing their customers like never before. | Local rotation
The mathematical premise for insurance companies is relatively simple. They estimate the chances of a customer having to file a claim and how much the company would then pay those customers. They calculate a premium – what the insured customer pays – and expect the premiums of all their customers to be more than enough to cover claims. If you're risky, they raise your premiums, and if you're too risky, they drop you.
But amid years of massive fires and an ever-worsening climate crisis, the formula is changing (see story, p. 8). Debbie Jones is a Salinas-based insurance broker with Leavitt Group, and she's seen an unprecedented number of clients get kicked out of their insurance policies entirely. "I've been doing this for 44 years and I've seen so many things, but nothing like this," she says. "It has been a very difficult road with insurance over the past five years, but it has been really bad for the past two years.
As of January 26, she is considering 10 new non-renewals for clients, many of whom have been with her for decades. Some of them choose to self-insure — the industry talks about skipping insurance altogether — and some get policies through the California FAIR Plan, a pool of all California-licensed insurers developed to offer term insurance to those who cannot obtain traditional insurance. Assurance. "[FAIR] is a last resort," Jones says.
FAIR comes with its own set of challenges – it's not cheap and it's capped at $3.3 million per policy. One property that has recently been forced into the FAIR plan is Rancho Cielo, a youth-serving nonprofit residential campus located on the northeast outskirts of Salinas on county-owned property. "Rancho Cielo has buildings worth over $3.3 million, and we're not happy," says board member Don Chapin. "It's not enough and we have to do something better."
Chapin also lives in the Wild-Urban Interface (WUI for short, pronounced woo-ee) on Crazy Horse Canyon Road in Prunedale, and says he's lucky to have had the same insurance company for over 30 years. . But as chairman of the North Monterey County Fire Protection District Board of Directors, he knows that's unusual. "If you're buying a new house here, fire insurance is definitely something to worry about," Chapin says.
One of Jones' Prunedale clients is facing a premium hike of around $890 to $9,400 – for a manufactured home.
She is also sensitive to the needs of insurance companies, noting that they have been hit hard by waves of devastating California wildfires year after year. But she is one of many industry players who are frustrated with the tendency of insurers to use a broad brush to determine a structure's risk. (For more on this and specific ways WUI owners are trying to reduce risk, see David Schmalz's story on page 14.)
"They don't look at the individual home, they look at Google Earth, geography, proximity to fires," Jones says.
A hazard map created by the California Office of Emergency Services shows fire risk in red and yellow swatches across the region, with purple stripes along fault lines and blue bands representing fire risk. flooding along rivers – it's like a modern work of art with hardly any areas intact.
The only areas that are not affected are urban areas which are largely paved. Properties like Rancho Cielo may not be in a forest or chaparral field, but they are located in WUI, areas outside of cities.
Jones customers who lose their fonts are not in remote locations, but in more developed parts of the WUI. They are near Carmel High School, Monterey along Highway 68 – places we consider "in town" because they are population centers, but places an insurance company is too risky to insure.
They are too risky because we have built communities in the WUI – in beautiful places among trees and nature. I wonder if the private insurance industry will force us to radically change our development planning policies where the government has not.
Jones works with clients who built their dream homes decades ago, when the climate crisis was a thing of the future. But, she adds, "People are still building. Whose fault is it now?
It may be the insurance companies that will force us to expand only in more sensitive areas in the future.